We also unveiled a magical new way to see your ideas take shape in Canva. The new Draw tool lets you sketch up your ideas with freehand drawing, underlines or annotations. For example, a simple hand-sketched shape, like a circle, will be transformed into a perfectly polished circle by Shape Assist. It's now incredibly easy to turn fast thoughts into cohesive flowcharts, mind maps and more.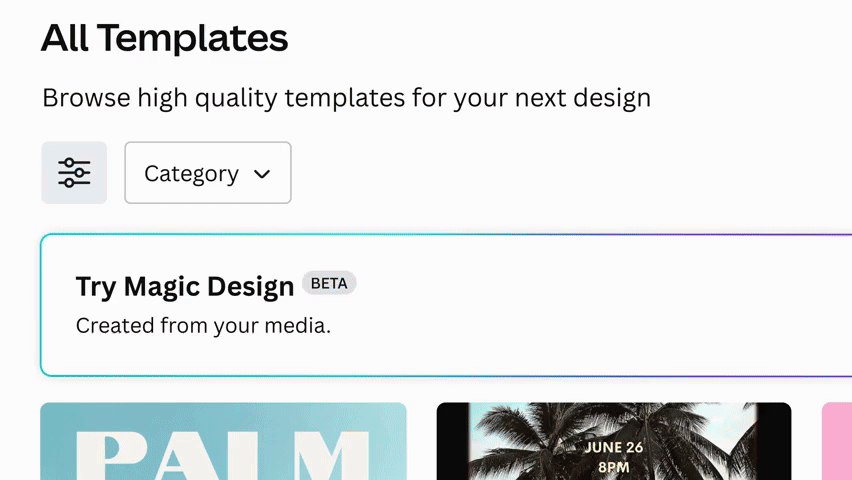 We announced some pretty magical upgrades to our Visual Suite – and we're particularly excited about the game-changing time-saver Magic Design. The ultimate co-designer, Magic Design gives you a head start by instantly curating a shortlist of multiple, already-refined templates that you can preview before you start designing.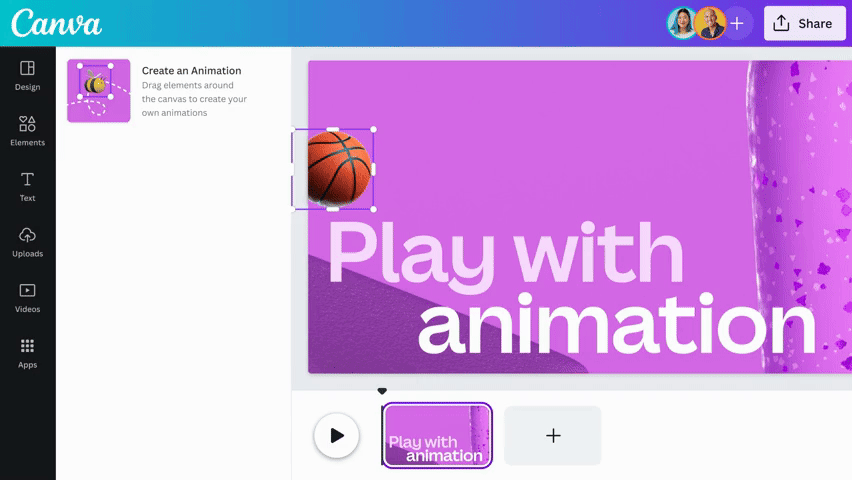 Meanwhile over in Canva Video, we unveiled Create an Animation, where you can bring your story to life with custom animation paths. Whether you want your elements to zig-zag or rotate across the screen, speed up or slow down, simply drag them across the screen to record the path you want your animation to follow. Picture making an element like a bee come alive – you could make it land slowly on a flower, then buzz quickly away in one impressive but effortless move.
What is Canva for Education?
ISTE Standard: 2.1 Learner - Educators continually improve their practice by learning from and with others and exploring proven and promising practices that leverage technology to improve student learning.
Mastery & Inclusive Features
Best Practices / Tips / Testimonials