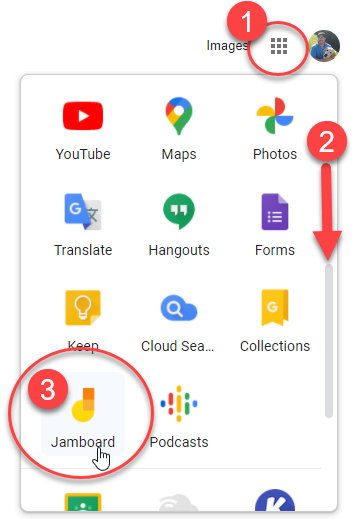 Google Jamboard is a collaborative online whiteboard with similar share properties of a Google Doc or Google Slide. This has been turned on for all Teachers, Students, and Staff.
You can get to Google Jamboard by going to www.google.com and click in the top right corner to Sign-in with your District email address and password, then...
Click on the Google App Launcher (waffle) in the top right corner

Scroll a bit down

Click on Jamboard App!
You can also get to Jamboard directly at https://jamboard.google.com
We will have more tutorials and ideas how to integrate this tool with your instruction and distance learning soon. Until then here is an introduction to Jamboard App video: