Padlet District-wide License for All Teachers, Staff, and Students!
You can log into Padlet through the MCS App Portal or directly at www.padlet.com Just click Log In at the top right corner to get started. I suggest Log in with the "Log in with Google" button to make it easy to sign in with your District email address and password. Anyone with @monet.k12.ca.us email address will automatically have the Pro Version of Padlet meaning unlimited Padlet boards you can make!
What is Padlet? Padlet is an online collaborate interactive multimedia bulletin boards you can create for a variety of purposes.
UPDATE: Padlet has identified that we are not all using the District upgraded license of the tool. Some users did not manage to redeem their upgrade successfully. Padlet has created a special link that you can use to redeem your upgraded account: https://padlet.com/premium/upgrade/claim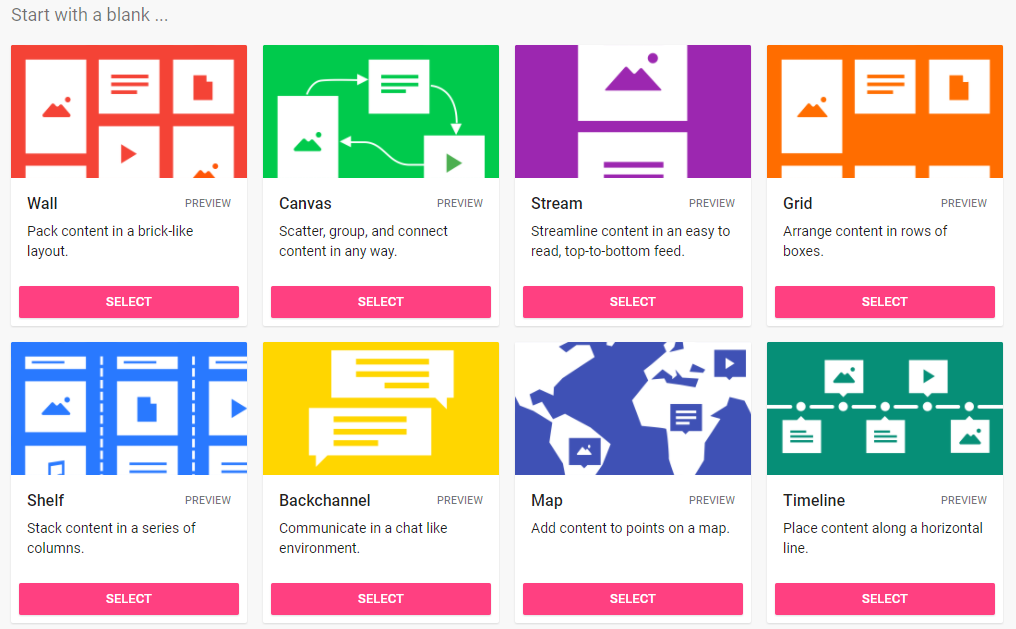 Padlet has a variety of collaborative boards to choose from to get started